You loved the Millennium Wolves and NEED MORE NOW?
Galatea has some of the hottest novels you can find, making it impossible not to lose yourself in the romance of your deepest desires. The app has received recognition from BBC, Forbes and The Guardian with word spreading that these "stories [on Galatea] are selling faster than Harry Potter".
We are bringing you the steamiest stories since Twilight, 365 days, and even 50 Shades of Grey. Check out the hottest stories just for you!
Pick a cover and scroll down the page to
read more
1. Chasing Kiara
Galatea's hottest new release: If you enjoyed 365 days or twiiight, jump into the chase for Kiara.
Kiarra always runs away from her problems, her feelings, herself. Then she runs straight into the arms of the mysterious and sexy Aidan Gold. Kiarra isn't sure if she wants to tear Aidan's head off or let him tear her clothes off. Either way, Kiarra soon learns that Aidan has a big, bad secret, and now the claws are out.
2. Her Last Hope
Love isn't always easy or according to plan. Enjoyed "Vampire Diaries" and "To All the Boys I've ever Loved", then this story will knock you off your feet!
Lake had a perfect plan. Find her mate, settle down, and start a family. But when her mate rejects her for someone else, Lake's plan shatters…and so does her heart. Can she keep the faith that the Goddess has something else in store for her? It might be even better than she planned.
3. Secrets of Sin
A mother's death is never easy, and the aftermath can be even harder. Life has a way of leading you down a road you never imagined for yourself, so follow Marcella as she tries to take care of her family.
After Marcella Sinclair's mother dies, she can't help feeling like a burden to her eighteen-year-old brother. So when she gets an offer to make a pile of cash as a stripper, she does it. No one can know...especially not her brother, who is hell-bent on keeping her pure and innocent for the rest of her life.
4. The Alpha King's Claim
Found love in the strangest of places? Serena finds herself and love in the most unbelievable world.
As the king of all werewolves and lycans, Aero rules with an iron fist. He is perfect at everything—except women. Serena McAllister has a normal life…until she buys a painting at an antique shop and is transported to a world of werewolves and lycans—materializing right on the bed of none other than the Alpha King.
5. Marked
One decision can change your entire life. In Rieka's circumstance her choice has put her right in front of an Alpha who is obsessed with her.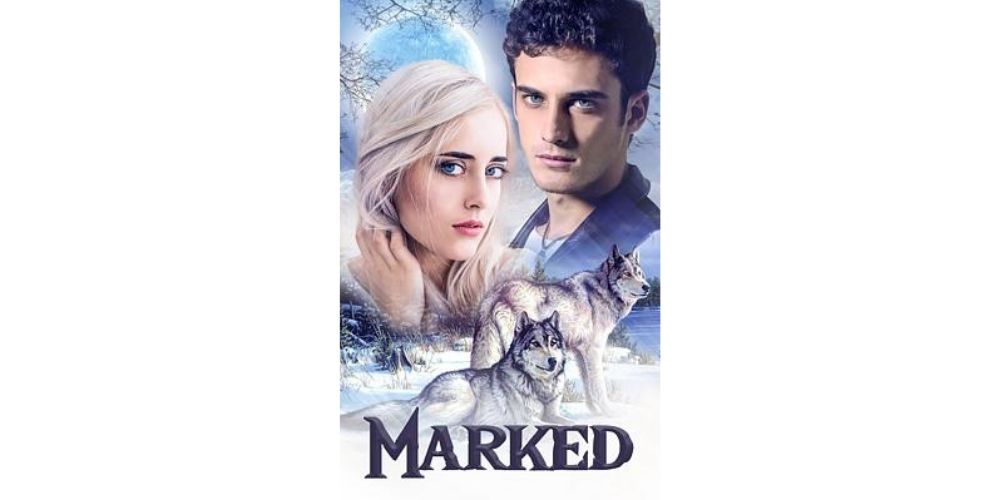 From the day of her birth, Rieka has been locked away at night by her family, unable to fulfill her one wish: to look at the stars at night. Now, twenty years later, she's concocted a plan to sneak out with her friends, but she doesn't know that this simple act of rebellion will change her life forever and put her in the sights of an alpha who won't let her go.
6. Gideon
Love is blind and that is certainly the case between Gideon and Layla. Sometimes, opposites do attract, even if they aren't from the same universe.
200-year-old Gideon, adviser to the lycan royal family, has been searching for his erasthai for longer than most humans live. He long ago gave up, but tonight he smells something heavenly… He follows it to his bed, and finds someone is already there…
22-year-old Layla, a human in a family of werewolves, has been trying to be independent her whole life. But after taking a shift from a sick coworker, she ends up in a house that smells good enough to make her crawl into the owner's bed...naked...
7. Infinity
Love is all consuming, especially for werewolves. What about if your soulmate is just out of reach?
Lux's mate is all she can think about since the very first day she caught his scent. She tries to imagine what he looks like, tastes like…but she knows that even her wildest dreams don't do him justice. From sunup to sundown, Lux's mate is always there, lurking in the shadows, just out of reach. She doesn't even know what species he is. All she knows is his name: Soren
8. The Wolf Wars
Years of ill-will and harsh feelings have only heightened tensions between shifters and humans. What is a young girl figures out the truth for herself?
After the Wolf Wars, the werewolves and humans agreed to an uneasy truce and divided the world among themselves. Werewolves took the forests and plains, and humans took the cities and towns. Humanity was further segregated into Workers and Elites. Now, food is scarce and the Workers are starving, which is how twelve-year-old Worker Ellie winds up hungry and stranded in werewolf territory. Are werewolves really the fearsome beasts she's been warned about, or have the Elites been hiding the truth?
9. Their Little Human
Saving humanity and her sister is no small task. What happens when she needs help and finds love in the darkest of places?
Raven is a pilot of the last ship fleeing Earth. While she must protect all human life, she also needs to find her sister, who's lost in space. Her ship crashes on Arenk and Laro's planet, which is in short supply of women. Is it possible to find love in the emptiness of space? And how will she find her sister?
This list has some of the best stories I have read anywhere. Just pick one and fall in love
Honestly I am in love with Galatea. I read the Milliennium Wolves and then fell in love with Infinity next. ❤️
I love this App. The new books just keep coming and getting even hotter 🌶️
I really can't get enough of this app. I spend most of my time reading, even at work. I just need a little taste of a chapter. The authors of the books are geniuses, I am sooo appreciative of their efforts. 💜