Werewolf romance smash-hit, The Millennium Wolves spans over 7 books and has been read over 125 million times on the Galatea app. The app has received recognition from BBC,
Forbes and The Guardian with Forbes saying "The Millennium Wolves [on Galatea] is selling faster than Harry Potter".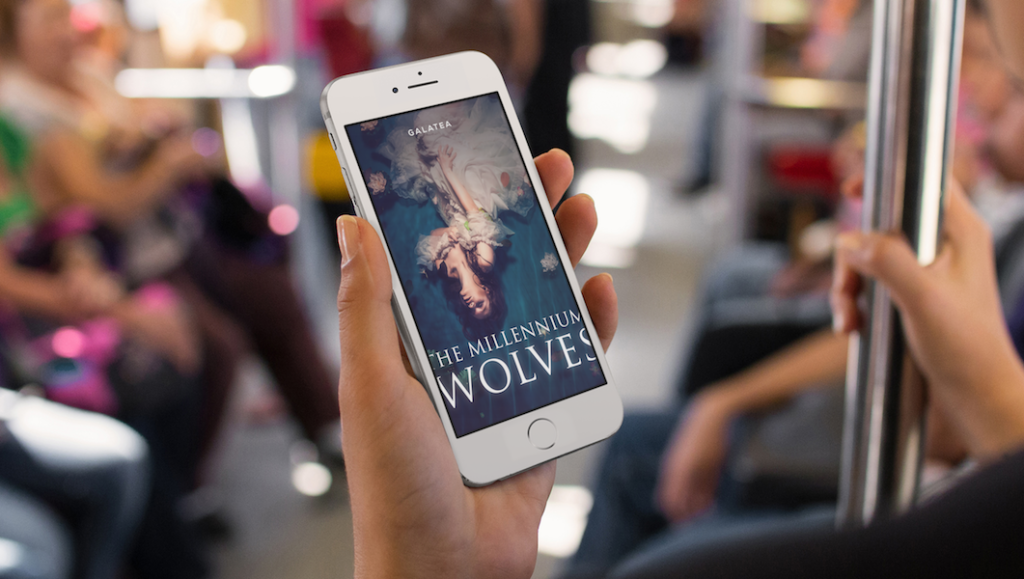 Follow Sienna as a nineteen year-old werewolf with a secret: she's the only virgin in the pack. She's dead set on making it through this year's Haze without giving into her primal urges—but when she meets Aiden,
the alpha,
she forgets all about her self-control. She won't give in without a fight – even if her body is begging her to. Keep scrolling to read the sample of The Millennium Wolves or download the app to read the entire series

Find Galatea in your app store and transport yourself into your next favourite novel now.
I am so absorbed into these books… bye bye Netflix 😊
Honestly I think this app is great. I use it pretty much everyday and I love it. 👌🏻❤️
I love this App. The books are amazing and I'm always excited to read more!
I really can't get enough of this app. I spend most of my time reading, even at work. I just need a little taste of a chapter. The authors of the books are geniuses, I am sooo appreciative of their efforts. 💜