Rosalinda has a thing for her boss, Axel Novak, but nothing has ever happened. When he asks her to come on a business trip to Mexico, though, things start to heat up—and not just the temperature. Will she make a move and risk the best job she's ever had?
Age Rating: 18+
For You by Lilly Hernandez is now available to read on the Galatea app! Read the first two chapters below, or download Galatea for the full experience.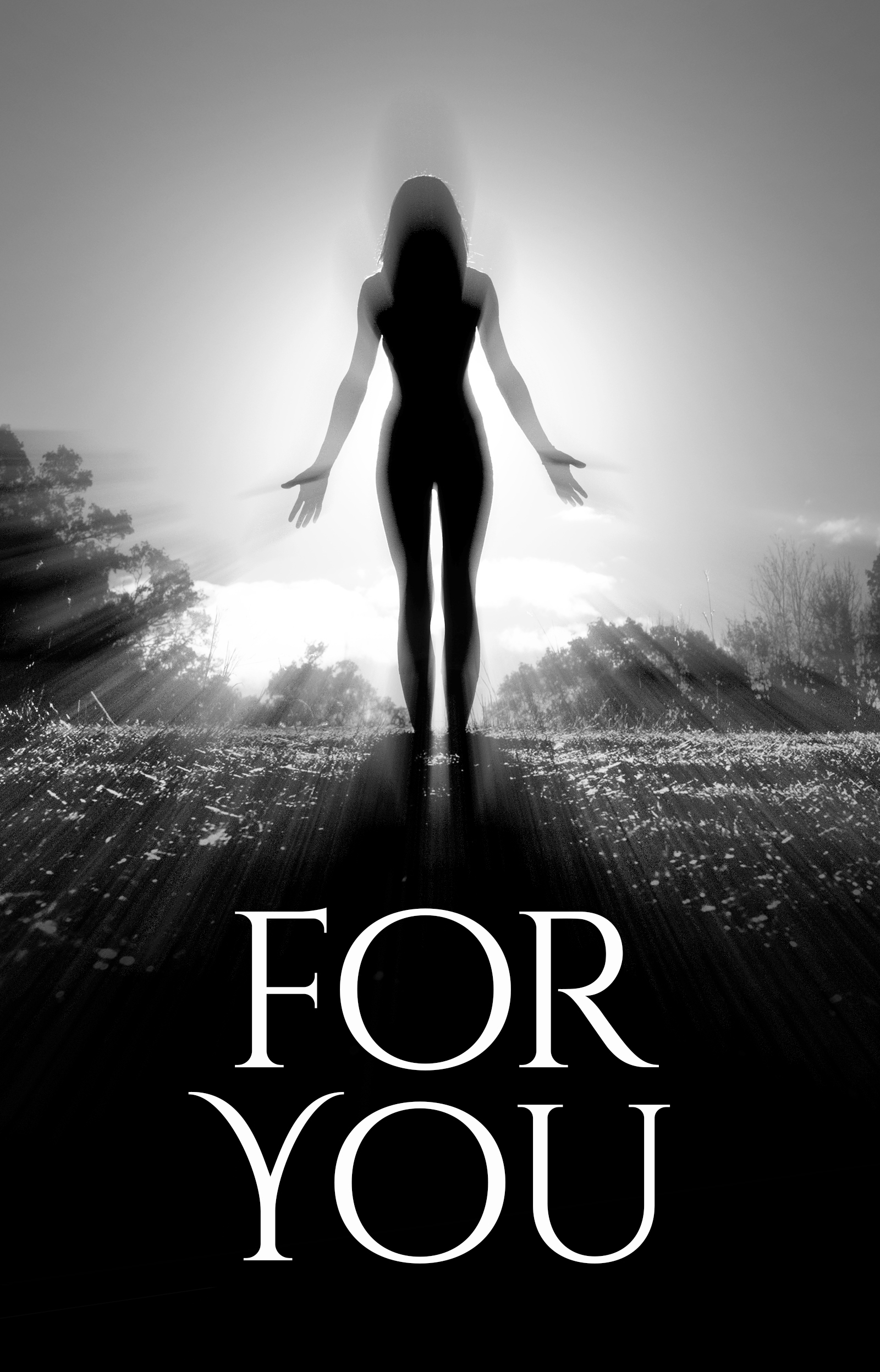 ---
The app has received recognition from BBC, Forbes and The Guardian for being the hottest app for explosive new Romance novels.
Read the full uncensored books on the Galatea iOS app!
1
Rosalinda
"Happy birthday, Rose!" I heard in unison from my best gals as we raised our shots up high before downing them.
We were in a club downtown celebrating my twenty-fifth birthday and we were very close to being hammered. It was actually twenty minutes until my actual birthday, but by now, we didn't care very much.
"I love you guys so much!" I looked at them, the friends that have been with me for over ten years, one of them for almost twenty-five with her being my older sister and all.
"I love you too, boogerbutt!" My sister, Elena, said giving me a kiss on my sweaty forehead. I didn't feel very much in my mid twenties when she called me by my nickname.
She was older than me by two years, but always acted like there was a decade between us.
"I'm going to go get more shots!" I looked over at my best friend, Skylar and her dark brown skin glistening with sweat. She took all of our shot glxxxes and shimmied herself to the bar.
"Is it time for karaoke?" Ciara (pronounced Kee-rah) asked. That was my other best friend.
She was Irish and had a heavy accent. She had long, red hair and freckles all over her face. We all met in sixth grade when we began middle school.
Skylar and I ended up going to the same one, even if we came from different elementaries, and Ciara had just moved here from Ireland. We had stuck to each other like glue, and it's been that way since. My sister kind of became all of our big sister and we became an inseparable group of four.
"No, it's not time for karaoke! They don't even have one here, Kee," I said, holding her face in between my palms, trying to make her two faces merge into one.
"Round seven, ladies!" Skylar said, handing us double shots.
"Don't you mean seven and eight?" Elena said, taking hers.
"Details, details," she waved a hand dismissively.
"Pa'rriba, pa'bajo, pa'l' centro, pa'dentro!" I recited the mexican mantra we grow up hearing and saying when taking shots. "Wooo!" I yell over the music as the burning hot liquid made its way to my belly.
We danced until the club closed at three in the morning and all piled into an Uber to my apartment. We got into the elevator and rode to the third floor.
I was getting my keys out when my phone rang with my ex's name on the screen, a picture of a middle finger I had set as his contact picture after our breakup, "oh, no you don't," I said, putting the key into the door. I went into the hall closet and retrieved blankets for everyone.
As a ritual, I packed goody bags before every night out, which consisted of a makeup removing wipe, two Advils, and an orange juice pouch, and handed each of my girls one, taking one for myself.
"Alright girls, I'll see you in a few hours."
"'Night," they said to my retreating back.
I made it to my bed and plopped down, shoes and all. I finished my juice box and knocked out, only slightly hearing my phone ding with messages as I drifted off to sleep, xxxxx you, Jake," I said before I was completely out.
Read the full uncensored books on the Galatea iOS app!
2
Rosalinda
The next morning I woke up to sounds of pans being moved around and loud whispering. I got up and finally peeled out of the clothes I was wearing last night and threw on a large t-shirt nightgown, threw on some slippers and walked into the kitchen to check who all was awake. I see all three girls with a mug of coffee in their hands and some leftover omelette in a pan.
"Hey, birthday girl," Elena said, handing me a mug full of cream-filled coffee.
"Mmmm," I smelled the coffee, hoping the caffeine would start to work immediately.
"How'da sleep?" Ciara asked me, taking a bite from her food.
"Ugh, not good. Jake was calling and texting me all night."
"You didn't answer his punk xxx, did you?" Skylar asked, putting her dishes in the dishwasher.
"Hell no. You'd think I would even want to talk to his cheating xxx? No thanks," Jake and I had dated for over two years and I found out that he had been seeing one of his co-workers for the better part of six months, too.
Needless to say I had cried, drank, burned and tossed away all of his things from my apartment. That was four months ago, and he has not stopped calling me begging me to talk to him. For what? What could possibly justify what he did?
"Good," Skylar replied, "okay, girls, I'm out. I gotta get home before Rex pees all over my carpet. Love y'all," she gave each of us a kiss on the cheek and walked out.
"So, what do you guys have planned for today?" I wxxxcooping up some omelette into my mouth when I remembered, xxxxx, I have a job interview at ten!" I looked at the clock and it read nine-twenty.
xxxxx, xxxx, xxxx." I ran to my shower and jumped in before the water had a chance to get hot, making me shiver. I was out in record time, brushing my hair and throwing it up into a high ponytail with a lot of hairspray.
I had a lot of curly baby hairs along my hairline and they tended to make me look like a lost hobo if I didn't. I curled my lashes and did my brows while Elena and Ciara found something for me to wear.
Thirty minutes later I was running down the steps, too impatient to wait for the elevator, and into the Uber downstairs. I had told the girls to lock up on their way out and that I would call them to let them know how the interview went.
I walked into a tall building with heavy glxxx doors and spoke to the receptionist, "hi, my name is Rosalinda, I'm here for an interview with Mr. Novak at ten," the receptionist started typing fast on the keyboard, glancing over at her watch.
"Cutting it a little close, no? I'll let him know you've arrived," she picked up her work phone and began to speak to someone on the other line, "take the elevator to the tenth floor and someone will meet you there with further instructions," she handed me a visitors clip that I placed on the hem of my lavender blouse and made my way to the tenth floor.
I was greeted by a nice looking guy with light brown hair and dimples that made me jealous that I didn't have any.
"Hey, I'm Ryan. Mr. Novak will be right with you, but could I get you a coffee?"
"No, thanks." I smiled at him. I had to decline the coffee because I wxxxo nervous about the interview and in all honesty, I had already had a cup and too much coffee made me want to go to the bathroom.
I began to make scenarios in my mind of the many ways I could mess up the first real job interview I have ever had. I mean, I've had jobs before, but they were mostly retail and whatnot.
This was my big girl job interview. I had even taken a computer course for this job, so not getting the job was not an option. Remember, firm handshake, eye contact, manners-
"He's ready for you, Miss Rosalinda," Ryan said to me. I got up and straightened out my pencil skirt and made my way to land my first real job. I got this.
Read the full uncensored books on the Galatea iOS app!