Can one soul have two soulmates? Elizabeth Long found true love once. She built a life with her husband Robert and they had a beautiful baby son, everything was going perfectly… until the day Robert died. Eight months later, she can barely stop herself from crying every night. But she has to be strong for her son. Now, after moving back to Ohio, she's trying to start again. The last thing she's looking for is love… but that's the thing about love. You never know when to expect it.
Age Rating: 18+ (Content Warning: Stalking, Sexual Assault)
And Then She Found Him by Zairiz is now available to read on the Galatea app! Read the first two chapters below, or download Galatea for the full experience.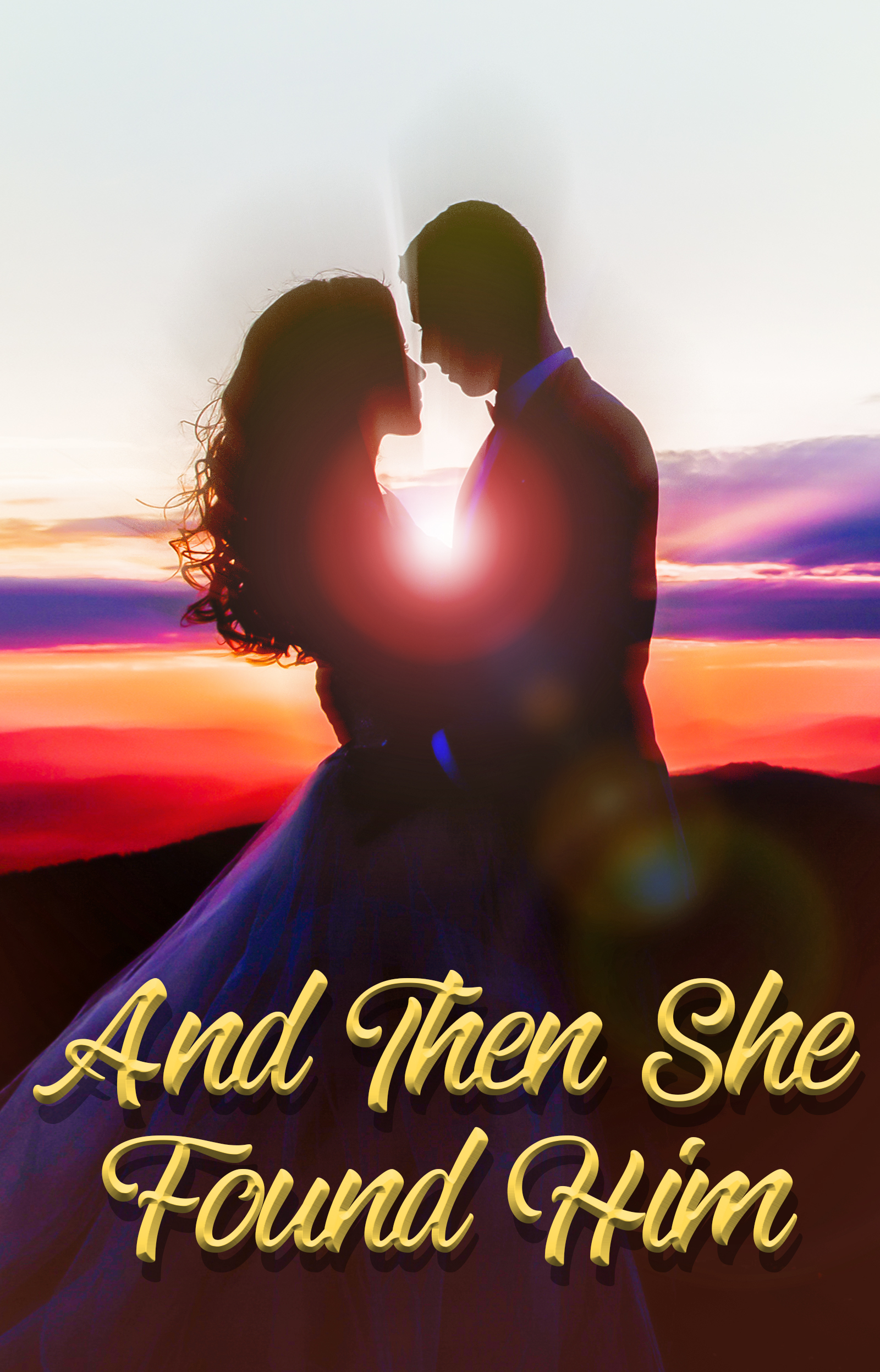 ---
The app has received recognition from BBC, Forbes and The Guardian for being the hottest app for explosive new Romance novels.
Subgenres:
Contemporary, Later in Life, Workplace
Similar to:
Read the full uncensored books on the Galatea iOS app!
Chapter 1
Summary
Can one soul have two soulmates? Elizabeth Long found true love once. She built a life with her husband Robert and they had a beautiful baby son, everything was going perfectly… until the day Robert died. Eight months later, she can barely stop herself from crying every night. But she has to be strong for her son. Now, after moving back to Ohio, she's trying to start again. The last thing she's looking for is love… but that's the thing about love. You never know when to expect it.
Age Rating: 18+ (Content Warning: Stalking, Sexual Assault)
Original Author: Zairiz
It was half past eleven at night and she was standing in her balcony with her cup of coffee which she thought would be the last for tonight. Looking out from the balcony of her apartment on the 25th floor she watched as the roads became almost empty with just a few vehicles around, she sighed and took a deep breath and walked inside closing the sliding glass door of her balcony.
As she passed through the living room she went in the room on the left side to check upon her 5 year old son Zorro, he was asleep and as always his quilt had fallen off the bed. She went in and tugged the quilt properly over him and gave him a peck on his forehead, watching him sleep peacefully brought a smile on her lips immediately followed by tears in her big beautiful eyes.
She stood up quietly and moved out of the room closing the door behind her. Walking towards her own bedroom which was on the right side just opposite of Zorro's room she checked her mobile which was vibrating in her slacks pocket, it was her mother's message " I hope you are going to sleep by now" to which she replied "yes,good night mum".
As she entered her room the same feeling made her heart sink,she just went to her bed and lied down staring at the ceiling. Memories of the darkest day of her life came flooding, she sighed and tried to fall asleep but she was scared again.
Elizabeth Long was scared of nights now, she was scared to fall asleep since the last 8 months, she was scared that she will see him go away once again in her dream, she was scared that she will have to feel the same pain,the same sorrow all over again once more every night.
At the age of 28 Elizabeth was now a widow and mother of her 5 years old son Zorro, she lost the love of her life,her husband Robert Simpson 8 months back and since then she has been lonely and scared every night. She kept staring at the ceiling and somehow fell asleep,after a couple of hours of sleep she started sweating again,crying in her sleep,"please don't go…stay…I love you".
With this she opened her eyes and sat on her bed crying once again,she brought her legs near her chest and embraced her knees and kept crying for some time. Finally she wiped her tears and looked at the time, it was already half past 4 in the morning so she decided to just lie down for some more time and waited for her alarm to ring at 5 am.
Since it was a big day at work today she tried to console herself and prepare for the new day.
Read the full uncensored books on the Galatea iOS app!
Chapter 2
As her alarm went off at 5am she got out of bed and went to have a bath and get ready. Since it was a big day at work she had her clothes ready according to the dress code. She worked at 'The Red Corp.' one of the leading garment company of Ohio as a Senior Manager in the Finance department.
Before getting married Elizabeth worked in this company for one and a half year and she also did her internship for 6 months here during her masters. The owner of the company was her best friend's father, hence she easily got a chance for internship. But her dedication and hard-work turned out to be a reason for her being appointed as the Assistant Manager.
After marriage she moved to New York and applied in the same company where Robert worked as a Senior Manager in the Finance department. She cleared the interview there and was appointed as the Assistant Manager once again. Her decision behind joining the same company was simple, she wanted to spend most of her time with Robert.
They were totally and truly in love. And the best part was that her reporting Manager was her own husband, and she loved it. Since Robert was 5 years older than her he was more experienced. Both of them were very professional at office, Robert was the best Manager one can ask for. And Elizabeth was one of the best team members any Manager would love to have.
Robert trained her very well, and finally when Robert was promoted as the CFO Elizabeth was promoted as the Senior Manager. After working in New York for 6 years Elizabeth moved back to Ohio one month after Robert's death. It was sudden, it was tragic, he was only 32 when he passed away due to a cardiac arrest.
Initially after Robert's death Elizabeth was not convinced with her parent's idea of moving back to Ohio. But when she reached office on the first day after his demise and saw the new CFO in his cabin, she couldn't take it. It was then she realized she was not strong enough to go to the same office without him being around. And so within a month she and Zorro relocated to Ohio.
Zorro was just four and a half year old, too young to understand the depth of the situation. But he definitely understood that his father was never going to come back. He would cry a lot in the beginning, but after shifting to Ohio he got used to and accepted the bitter truth of his life. Elizabeth's parents wanted her to stay with them, but she being the independent woman was determined to have her own apartment.
She bought one not very far from her parents place and finally moved in. Zorro got admission in a very good school and also liked it from the very first day. He made a good friend on the first day of his new school, Xavier Clark. Since the two little boys became best friends soon, Elizabeth met Xavier's mother Stella Clark.
They met with the boys on play dates and finally became friends. Stella was a wonderful woman and she admired Elizabeth a lot. Within few months they became really close to each other. After moving back to Ohio Elizabeth applied at 'The Red Corp.' once again, she was immediately hired as the Senior Manager in the finance department. It has been 7 months now since she was back and today was a big day.
The company was celebrating the completion of 35 years today, each year on the company's anniversary, promotions and increments were announced and since it was the 35th anniversary this year a bonus was given to all employees. Elizabeth was among the team for organizing the event, she was also going to be the host for the evening.
Since it was going to be a big event this year, the venue booked was one of the best hotels of Ohio, 'The Indus Hotel'. It was going to be a long day so Elizabeth had asked her brother Sam (Samuel Long) to pick Zorro from school today and take him to their parents' house.
Sam was Elizabeth's elder brother who helped their father in looking after their chain of cafes, her father Mr. Dawid Long was a self-made man and was a hard- working, down to earth person. Her mother Mrs. Elina Long was a home maker and a freelance writer. Zorro was very fond of his Uncle Sam and loved to spend quality time with him. Sam was still single at the age of 32 but was a flirt, totally opposite of his sister.
David, Elina and Sam held a very important place in Elizabeth's life. David was the one to choose Robert for his only daughter. Yes it was an arranged marriage, Elizabeth and Robert got married a year after their engagement. They did fall in love before marriage.
Robert was the simple-serious guy, but a true gentleman. Elizabeth was a chirpy girl full of life. They totally complimented each other. They were two beautiful souls meant to be together. But destiny held something else for them.
Right now it was already half past 6 in the morning and Elizabeth was ready in her black long skirt and purple formal top to head directly to the venue within an hour. She chose to wear a rose pink gown for the event which will be directly delivered by the boutique at the venue.
Placing her small make up kit and heels in one bag she walked out of her room towards the living room. After placing her things near the entrance she went in to wake up Zorro. As she entered his room she saw the bed empty and understood that her boy was already up and in the bathroom.
She made his bed and within 10 minutes Zorro was out in his bathrobe, this one was his favourite as it had a Mickey Mouse print. Looking at his mother he quickly gave her a big hug and they both smiled at each other and Elizabeth kissed his cheeks. "Good Morning mum!" he said in an excited tone, "Well, good morning young man, can I know the reason for this early morning excitement?" she asked him as she sat on his bed and made him sit on her lap."
It is because I will be going to granny's place after school today and also because you will be coming back with a prize from your office party" he said in a chirpy tone with his big bright black eyes looking into her ocean blue eyes.
"Well, mum is not getting any prize today as I joined back the company just 7 months ago, but I am sure next year I will make you proud" with that she kissed his forehead and handed him his clothes for the day, she had already packed a small bag for Zorro to drop it at her parent's place as he will be staying there tonight, in case she is late from the event.
She asked him to change quickly and come for breakfast. Not taking much time Zorro came to the dining table and they had breakfast together, while having breakfast every morning Elizabeth would look at her son and love the fact of how much he resembled Robert, his eyes and lips were a carbon copy of Robert's even his hair colour was that of Robert's, absolutely black while her hair were golden brown.
She admired their only son and always wished for him to grow up and be just like his father one day, a true gentleman. Looking at him she felt happy that a part of Robert will always be with her. Thinking of Robert her eyes were filled with tears but she immediately wiped them away before Zorro could look at her, she promised herself to be always strong in front of Zorro.
After they finished their breakfasts both of them moved out with Elizabeth locking her apartment door and heading in the parking lot towards her royal blue Honda Accord. As she started she got a call from Stella asking her to pick Xavier. Stella's brother gave her a surprise visit and she had so much to catch up with him that she asked Elizabeth for this favour.
When she reached Stella's place Xavier was already near the gate, he waved bye to someone inside. Elizabeth could only see chocolate brown hair of a tall guy, since a bush in the garden hid his face from her sight. She assumed it was Stella's brother as she knew her husband was out of country. Finally she dropped the kids to school and dropped Zorro's bag for the night at her parent's place, then headed towards the venue.
She reached the hotel around 8 am, the decorations were almost done and the stage was ready. The event was scheduled to begin at 5 in the evening. Elizabeth had a survey of the whole place, she checked the dining area where the tables were already set. The cooks were busy in the kitchen preparing the snacks for the evening along with the dinner.
The whole team responsible for the arrangements was present with her. They all had rooms booked for them in the hotel since they had to dress up for the event. Some VIP suites were also booked for certain special guests.
The new partner of 'The Red Corp.' was 'Parker & Sons.' and their MD was also invited today along with some other staff members. Both companies became partners 2 years back. After Elizabeth joined back this will be her first meeting with the staff of 'Parker & Sons.'
Though she had been in touch with the staff through e mails and phone calls, but never met anyone in person. Well it was going to be a big event. Once all preparations were done it was already 2 in the afternoon. Elizabeth along with her team had lunch and around 3pm they all went to their respective rooms to get ready.
The dress code was gowns for women in any shade of pink. And for men it was black or navy blue tuxedo. Elizabeth's dress had already arrived from the boutique. It was rose pink in colour with beautiful and very small crystal design along the neck and sleeves. She would always prefer very simple designs. Her silver heels and silver clutch were a perfect match. She applied very light make up, just eye liner, mascara and pink lipstick.
She was never fond of too much make up and ever since Robert passed she didn't like the idea of looking pretty. But she never realized even without any make up she was one of the most gorgeous woman. With her big blue eyes, milky white complexion, heart shaped beautiful lips and golden brown hair she looked nothing but mesmerizing.
She was beautiful inside out. She looked at herself in the mirror one last time and got back to the hall around 4.30pm. Mr. Red had already arrived, he was the owner of 'The Red Corp'. He was very happy with the arrangements and greeted Elizabeth with a hug. She was his daughter's best friend and one of his finest employee.
Being the host Elizabeth had the list of all the promotions that were going to be announced today. But she was told that there were certain special announcements which Mr. Red would make. That was scheduled for the end, after all other announcements were made. Before the event was about to start Elizabeth went outside the hall, to make a call to her mom and check about Zorro.
Sam had already picked Zorro from school and he was taking his evening nap. Just as she ended the call and turned she banged into someone. This guy was really tall, that's all Elizabeth could notice and immediately apologized "I am so sorry I didn't see you" she said looking up to him. He had chocolate brown hair and same colour eyes.
The young man just stared at her for a few seconds and replied "it is perfectly fine", and with a smile he said "after you ma'am". "Thank you", she said and walked back into the hall.
Read the full uncensored books on the Galatea iOS app!