Not every love story has a happy ending. Nikki thought she had found her prince charming, but when she discovers that he cheated on her, the happily-ever-after disappears. She finds solace in her best friend, Sammy, and a new friend she's only talked to online. Can she take the leap to write a new love story for herself?
Age Rating: 13+
Love Online by Ssam is now available to read on the Galatea app! Read the first two chapters below, or download Galatea for the full experience.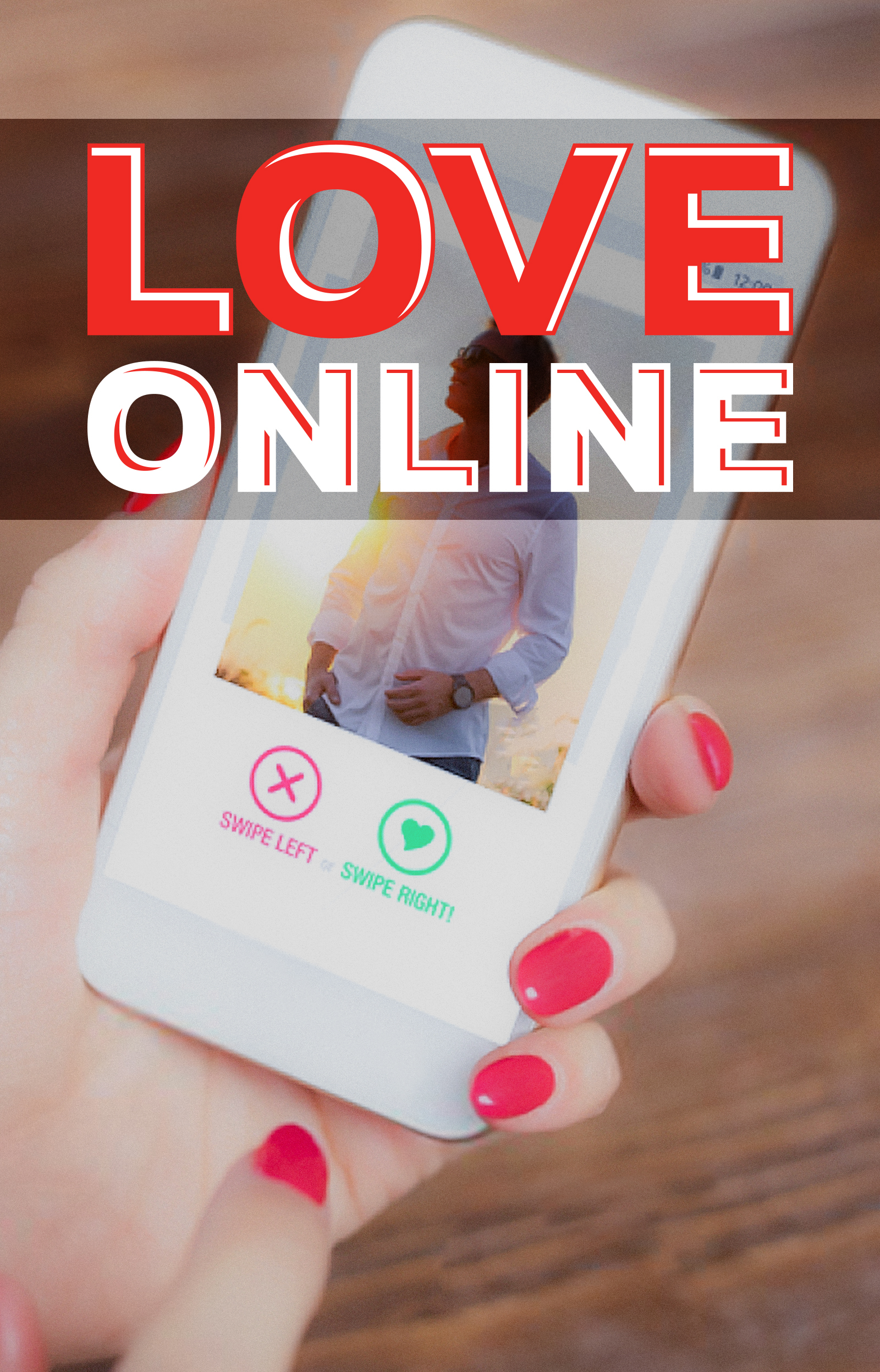 ---
The app has received recognition from BBC, Forbes and The Guardian for being the hottest app for explosive new Romance novels.
Read the full uncensored books on the Galatea iOS app!
1
Nikki
"Nikki?" Sammy came to my office looking upset.
"Sammy, what is it?" I asked, getting up from my chair.
"Mom is admitted to the hospital. I have to go see her," she answered.
"No, Nikki. You have to stay here. They need you in the office. It's ok, I'll call you."
I was worried for her mom because she and Sammy are the only family I have.
She nodded and left. My day in the office went by slowly after that.
In the evening, Nolan came to my office.
"Hey baby." He kissed me on my lips – not a long kiss, just a peck.
I have loved Nolan for three years now, but it still amazes me how much we have evolved in those years. He is my prince charming.
"You heard from Sammy?" he asked.
"Yeah. She said her mom was doing OK and she'll be back in three or four days."
"That's good. You ready to go home?"
We went to the apartment. I prepared dinner.
We were at the dining table when Nolan asked, "What are you doing tomorrow night?"
"Nothing. Do you have any plans?" I asked him.
"I may." He had a faint smile on his lips. I liked it when he smiled.
I knew what his plan was. Sammy saw the ring he bought for me a few days ago. This was a dream come true.
"Be ready tomorrow. I am taking you for dinner after the office." He got up and kissed my face.
When we were done with dinner, I washed the plates and cleaned the kitchen. When it was time for Nolan to leave he asked me if I'd be fine by myself.
"I'll be fine, Nolan. I am not a little girl. Now go."
We kissed and Nolan went to his apartment. I wanted him to stay, but it didn't feel right. He never spent the night at my apartment.
The next day when it was time for our dinner I was so excited that finally Nolan and I would be together forever. I called Sammy to check on her mom.
"Mom is fine. You tell me, are you ready for your big day?" She was excited too.
"I guess so." I heard the car horn. "Sammy, Nolan is here. I have to leave."
"I want all the details later. Now go and get him, girl. Have fun!" She laughed.
With that, we hung up the phone. Nolan was waiting for me outside.
"Hey baby. You are looking so beautiful."
"Thank you. Where are we going?" I kissed him.
That surprise turns out to be Aces. We were talking when a waiter dropped juice over Nolan's jacket by mistake.
"I am so sorry, sir!" his face went red with embarrassment.
"It's okay. Just be careful." Nolan excused himself to use the washroom.
I was waiting for him when his phone started ringing. I ignored it a few times, but it didn't stop. So I finally picked it up.
"Hello Arthur. If it's not important, Nolan will give you a call later. He is out right now," I told him
"Oh, hey Nikki. Tell him to call me when he is free."
I was going to put the phone back on the table when I saw the text. My life was shattered in pieces I could never collect.
That was the worst day of my life.
Read the full uncensored books on the Galatea iOS app!
2
Nikki
This is wrong. This is so wrong.
No-no-no this is not real; it's just a bad dream, a nightmare.
I tried to blink and rubbed my palms over my eyes. I wanted to wake up. But nothing happened.
Standing outside the restaurant with a tear-streaked face, I know I look horrible with my ruined makeup. The blowing wind chilled my body. I wanted to cry so hard.
Who is calling me at this time? I am in no condition to talk to anybody.
I had lost all my ability to think. My mind was in a numb place.
A quick glance at my phone and it flashed the one name I was hoping not to see: Sammy. But if I don't pick up the phone, she won't stop calling me.
"Hello, Sammy. I am in no mood to talk," I tried to say in a hoarse voice.
"You have got to be xxxxxxx kidding me. Your special night and you are saying you don't want to give me any details? Seriously?"
Is she for real? Has she not noticed my voice? She is my best friend for crying out loud. I heard her voice again.
"Come on and spill, I want every detail. Did he finally propose? Where are you?" Samantha asked.
"Yes he did, and I am coming out of the restaurant. Are you happy now?" I was getting irritated with her obliviousness.
"Oh my god. Oh my god. Finally he did it! Did you decide on the wedding date? I will be your bridesmaid! Oh my god, what am I gonna wear? And what is it with the attitude?"
How could she not notice my pain?
"I found out Nolan was not my Mr. Prince Charming after all," I managed to say with a choked throat.
"Wait. What? But you two were so good with each other!"
"Every love story doesn't have a happy ending, Sammy." I sighed.
"Nikki, are you OK? Will you please tell me what is going on? You are confusing me."
"Look, can we discuss this later? I know you want to know everything, but I am totally drained. I am so xxxx tired, confused, and all worked up. I want to rest. So please stay out of it for now."
If I had to talk to her about this I would lose what strength I have left in me. I don't want to cry any more.
"You can't do that to me!" She was shouting on the phone from the other side.
"I want to know if you are OK or not. Or you bet your xxx that I am coming back to New York on the next flight so please do me a favor and tell me what's this all about, Nichole."
Oh perfect. Nichole. We only call each other with full names when we are xxxxxx.
"Samantha, I swear, I am in no condition to give you any details. I have said no to a marriage proposal for God's sake and my heart is hurting.
"Will you xxxxxxx let me be alone for a xxxxxxx day? Or is it too much to expect from you."
I know I am sounding rude, but come on, I want my space for a minute. I cannot deal with this emotional drama.
"Fine, do whatever you want. I don't give a xxxxxxx With that she hung up the phone. I know I hurt her feelings, but she'll be right back to normal in a day or two.
Feeling a little guilty over taking out my anger and hurt on my best friend, I started feeling sick to my stomach.
I felt my inner bravado slipping off and an ache in my heart like someone is gripping it in hard vise. I am angry at Nolan, angry at the world, and more than anything I am angry at myself.
Why didn't I see that coming? Was I dumb enough to let that happen? Why did I trust him more than he deserved? I should have been careful.
I wanted to cry my hurt out. I didn't want to feel like this. I wanted to strangle him, kill him. But I wouldn't do any of these things. I was stronger than that.
I was not going to waste my tears on a jerk.
For now, I just wanted my bed to cry myself out to sleep.
I took a cab from the restaurant and told the driver my address, finally reaching my apartment. I paid for the cab and went straight for the elevator.
Opening the apartment door I bee-lined to my bedroom, took two sleeping pills from my nightstand, and fell face first on my bed. I was enveloped in a dreamless sleep.
Read the full uncensored books on the Galatea iOS app!