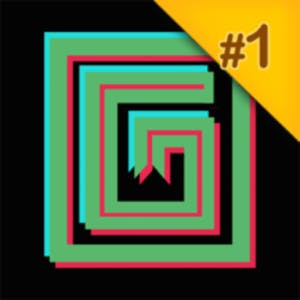 Steamy Romance Novels
The Most Binged Second Chance Romance of 2023
by
By Lena
Mar 28, 2023
BROKEN QUEEN
Chapter 1: Gift of the Goddess
ARIEL
"Come on Ariel, show me what you've got."
I'm in the middle of the hardest test of my life to become a full-fledged pack warrior, and my entire pack is waiting to see if I'll rise to the occasion, or fall on my face.
Suddenly, I feel my legs sweep out from under me, and I land on my back, hard.
Within seconds, Alpha Xavier is on top of me—like really on top of me.
He leans over and whispers in my ear, "Just give in, Ariel. Don't fight it."
For years, I've wondered if he is my mate. Now is not the time to test that theory…
I savor the look of shock on his face as I swing my legs upward and wrap them around his neck, putting him in a triangle chokehold.
"Looks like I'm the one on top now," I whisper back.
The crowd erupts in cheers, and my squadmates swarm the arena.
Did I really just beat the future alpha?
Xavier gets up before I do and pulls me straight into his chest.
"Well done, Ariel. Today, you proved yourself a true warrior."
He leans down and growls softly in my ear, "And you've proven to be the perfect partner for the Alpha." 
***
The silver shackles biting into my raw wrists bring me back to consciousness. You would think that I would be used to the pain after two years of being treated like a science experiment, but it never does.
The experiments include microdoses of liquid wolfsbane in my body, analyzing my response.
My eyes start to flutter shut as the pain becomes too much.
"Don't go passing out on me yet, werewolf," the leader of the hunters says as he grips my chains. 
"Screw you," I say, mustering up what little fight I have left.
I often think about the first time I saw him. It was the night I'd been accepted into warrior training. The night I'd been dreaming about.
I'd fallen asleep by the lake, and when I woke up, his eyes were hovering over me, glaring at me with absolute malice.
Our pack had never done anything violent to humankind, but that didn't matter to hunters.
All they want is the complete eradication of werewolves.
So when he forces more wolfsbane into my mouth, I cry out.
As the darkness settles in, I hear a soft and ethereal voice…
"Don't give up, my child."
***
I'm sitting at the edge of the lake again, just like the night I was taken… but this time an ethereal woman is next to me.
"Hello, Ariel. My name is Selene, though some call me the Moon Goddess," she replies with a soft laugh.
"I must apologize to you. You were never supposed to be taken by hunters," she says calmly.
"But my sister, Fate, had another plan in mind. In order to right these wrongs, I'm bestowing upon you the gift of healing. May you heal both your own pain…and the pain of others."
She kisses my forehead softly. "One more thing, Ariel. This is not the life I had planned for you. You must escape this place—and find your mate."
"My mate? Who is my mate?"
But I already have an idea who it might be…
"It's Xavier, isn't it?"
"My dear, it isn't that simple," she answers slowly.
"What do you mean?" I ask, desperation pulling at me.
"There is another… But you will have to find him for yourself. He's waiting for you. You must go. Free yourself from these tyrants…" she fades. 
"Find him, Ariel. Only you can heal his heart. He needs you."
Read the full uncensored Broken Queen books on the Galatea app!
I am so absorbed into these books… bye bye Netflix 😊
Shannan Penisione, Apr 8, 2022
Facebook Group
Honestly I think this app is great. I use it pretty much everyday and I love it. 👌🏻❤️
Steffie Cliff, Mar 26, 2022
App Store Review
I love this App. The books are amazing and I'm always excited to read more!
Virgo Rose, Mar 24, 2022
App Store Review
I really can't get enough of this app. I spend most of my time reading, even at work. I just need a little taste of a chapter. The authors of the books are geniuses, I am sooo appreciative of their efforts. 💜
Kimberley Mills, Mar 23, 2022
Facebook Group