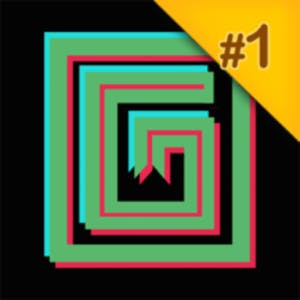 Steamy Romance Novels
The Shameless Second Chance Romance Werewolf Story That's Going Viral
By Lena
Mar 28, 2023
BROKEN QUEEN
Ariel is a 20-year-old werewolf with big dreams of becoming a pack warrior. But on the night of her acceptance into warrior training, everything changed.
Kidnapped by human Hunters, Ariel has been tested and experimented on for the last two years. Just when she thinks all is lost, she's saved by a celestial force for good. Given the power of healing, Ariel manages to take down the entire group of Hunters, setting their headquarters on fire as she watches it burn. 
But all is not as it seems. When leaving the wreckage behind her, a stray silver bullet lodges itself into her thigh. Falling back, she stares up at the stars as her vision fades to black and a rough voice calls out in the dark.
"Oh, beautiful. How did you end up all the way out here? And how did I get the pleasure of finding you alive?"
Heartbroken Alpha Alex has been mourning the loss of his fated mate for years. When destiny calls him to check out the fire burning in the woods, he finds Ariel, barely holding onto her life. Saved and recovering, Ariel is sent home only to discover that a lot can change in two years.
Not only is the pack Alpha her fated mate… he's also paired up with her sister and expecting a child. Even worse? She's no longer in the running to join the pack as a warrior. Enraged and desperate for her old life back, she lashes out at her sister, ultimately leading to her being exiled.
Ready to be set out in the wilderness alone, Ariel is taken under the wing of Alpha Alex and recruited into his pack as a future warrior. However, not everyone is so welcoming to the new addition… especially the Alpha's family. Despite the odds being against them, Ariel and Alex are drawn to each other in many ways after both suffering through great loss. 
Only destiny will decide if the two are fated… but will Ariel come to terms with her new life or always be chasing her past?
Read the full uncensored Broken Queen books on the Galatea app!
I am so absorbed into these books… bye bye Netflix 😊
Shannan Penisione, Apr 8, 2022
Facebook Group
Honestly I think this app is great. I use it pretty much everyday and I love it. 👌🏻❤️
Steffie Cliff, Mar 26, 2022
App Store Review
I love this App. The books are amazing and I'm always excited to read more!
Virgo Rose, Mar 24, 2022
App Store Review
I really can't get enough of this app. I spend most of my time reading, even at work. I just need a little taste of a chapter. The authors of the books are geniuses, I am sooo appreciative of their efforts. 💜
Kimberley Mills, Mar 23, 2022
Facebook Group