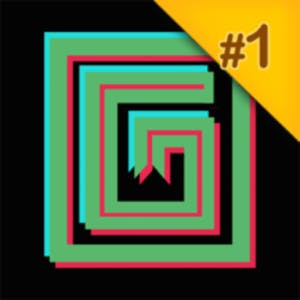 Steamy Romance Novels
The Most Explosive Novel Since Fifty Shades of Grey
by
By Lena
Mar 8, 2023
Enemies-to-lovers smash-hit, Yes, Mr. Knight, spans over 2 books and has been read over 125 million times on the Galatea app. The book has been compared to Fifty Shades of Grey multiple times, with fans declaring that romance in Yes, Mr. Knight is much more sensational. Keep scrolling to read the first chapter, or read on the Galatea app, the hottest dark romance series since 50 Shades of Grey–and here's why…
She knows her horrible boss's dirty little secret. He's determined to make her pay. That is, until their intense hatred turns into something much more…explosive.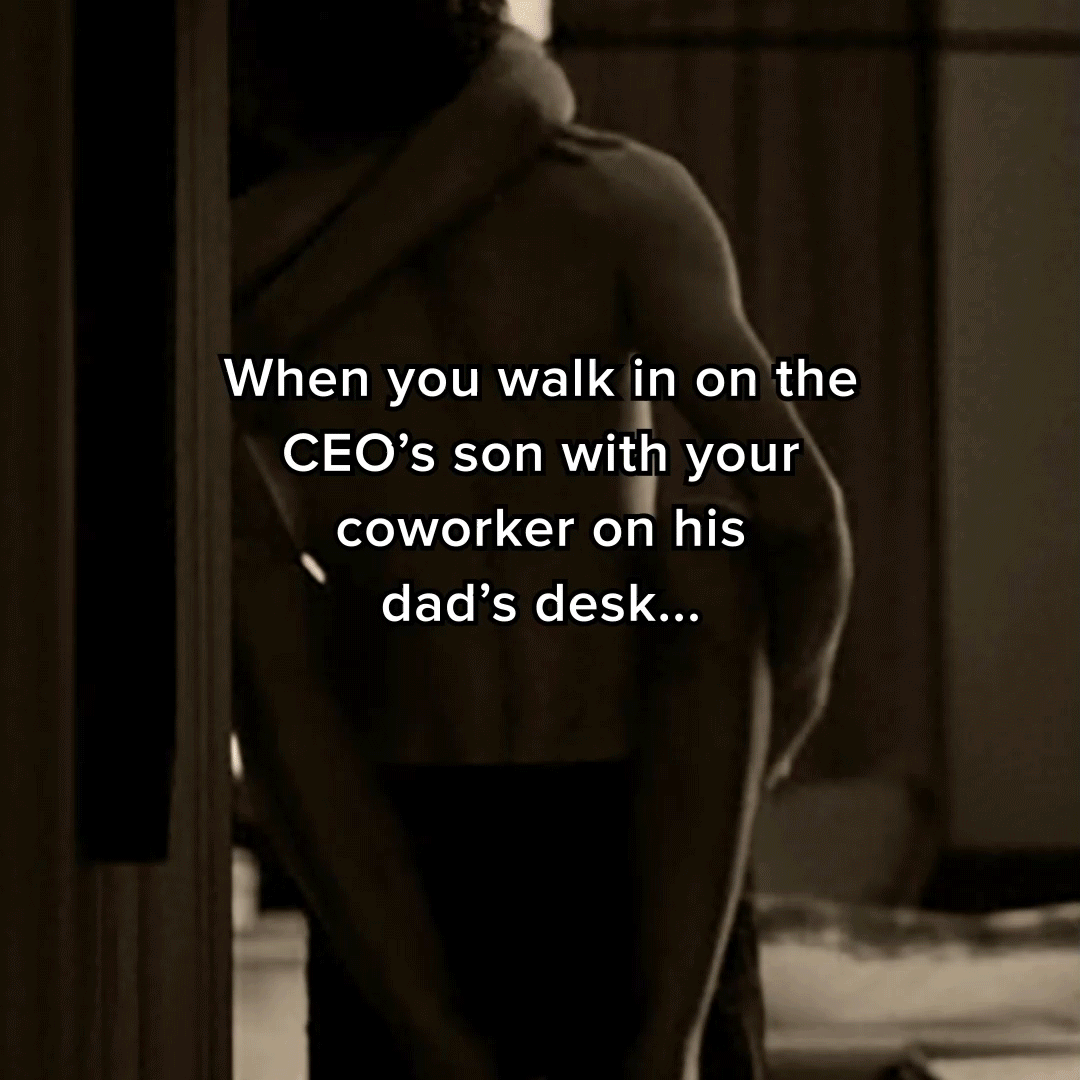 EPISODE: 1: The Heartthrob and the Blonde
I released a sigh as I glanced down at my silver wristwatch and realized the time: 12:15 p.m.
Could the day go any slower! It feels like it was yesterday when I crawled out of my bed and into this office.
Sitting behind my desk at Knight & Son, I was praying for the day to fly so I could leave at 6 p.m. and be at Lacey's bar by 6:15 p.m. I had high hopes.
Lacey's was our spot to hang out on Friday nights after a long work week.
Our as in Carmen, Ethan, and I. We had been friends for years.
"Jamie!" Harry Knight's voice called.
I looked up from my computer and noticed the stack of files that he was carrying in his arms.
"Do you mind doing some photocopying for me?"
I liked that he asked if I minded, even though he was the boss and his personal assistant was supposed to do exactly as he said.
I'd only been working at Knight & Son for a couple of weeks, but it was obvious how sweet a man he was.
Not like in a sexual way. God no. 
He was in his fifties. He was just easy to work for.
"Sure, no trouble."
My lips curved into a smile as I took the files from his hands
"I'll get these done ASAP, Mr. Knight."
He smiled in return. "Thanks, darling. Remember, it's just Harry—Mr. Knight is too formal."
I chuckled.
"Harry. I will get used to that, I promise."
He walked down the corridor toward the elevators and I got back to my work.
This is going to be a long day!
I rested my back against the wall and folded my arms over my chest as I let the photocopier do its thing.
I released a yawn, now feeling the exhaustion of my four hours' sleep.
I'd spent most of the night on my couch drinking glass after glass with my best friend/roommate, Carmen.
She was drowning her sorrows after the dumping of her life…and I was keeping her company.
Because, you know, that's what best friends do.
I haven't dated much; there's always been that fear of getting hurt, the fear of heartbreak. That's not saying that I'm a not dating or anything—I'm definitely dating around.
I've been with a few guys, but the relations were swift.
I had finished up the photocopying and walked across the office space with a stack of fifty stapled copies in my arms.
Give me strength!
Everyone had gone to lunch, so there was a nice quiet instead of the usual chitchat.
I pulled the handle of Mr. Knight's office and pushed the door in with my bum since my hands were full.
I turned around…and didn't expect to see what I saw:
***
I closed the door in a panic and scurried back to my desk with the photocopies still in hand; it wasn't like the man was in the position to take them off me.
I sat back down behind my desk, heat in my cheeks, feeling absolutely mortified.
Why didn't you just bolt, Jamie?? Such an idiot.
I decided to bury my head in my work for the rest of the day, and it wasn't long before my colleagues were coming back from their lunch break.
Let me tell you about Mason Knight. A billionaire heartthrob with looks that cause most women to stop and stare as he walks by.
Dark hair, intense eyes to match, not forgetting those tight-fitted suits brings his whole look together.
But his personality stinks. 
He's rude through and through, not a kind or thoughtful bone in his body.
When he sets his sights on a woman, she's his for one night and one night only—at least that's the gossip around the office.
"Jamie!" Mason's harsh voice called.
He was standing by the doorway, now dressed enough to look at. His arms were crossed and he looked mad.
"My office. Now."
Without a word I stood and crossed the room, shaking in my four-inch Mary Janes.
Just be polite and maybe he'll forget the whole thing…
He had already sat down in the black leather swivel chair behind his desk. He glared at me as I closed the door behind me.
As my mother always said, If looks could kill…
My hands fidgeted in front of me. That's how nervous he was making me, like I was back in school being told off by a teacher.
"Jamie." He sat forward in his chair. "You disrespected me back there by walking into my office unannounced. You should know you're supposed to knock before you come in."
"Well, your dad—"
"I don't care about my dad," he cut across me. "My dad might be okay with it, but I'm sure as hell not."
His dad doesn't have anything to hide. Unlike him.
Why the hell was he with a woman during office hours? That was not very professional of him.
"Your dad asked me to leave some photocopying on his desk and I didn't think anyone was in here. I definitely didn't think that you would be doing that!"
Heat spread up my cheeks for the second time, and I looked away in embarrassment.
He stood from his chair and walked around the desk toward me. As he got closer I inhaled his expensive cologne.
"Oh, now you care about being professional, after walking in on me."
"Well, what you were doing wasn't very professional," I found myself blurting out.
The words had gone and I couldn't take them back. I was left wincing at the thought of it.
Oh, God, I'm so sacked.
His face turned into an even bigger scowl, just like I had expected.
"I highly suggest you hold back the attitude and get back to work. Unless you want the sack before you even get your first pay slip?"
Jesus, Jamie, what's up with you and sleazy bosses?
"Okay, Mason," I replied, hoping he would let the subject go and be done with it, "I'll just get back to work."
I was trying my best not to look at him, at the face that so intimidated me.
"It's Mr. Knight. I'm your boss. Get used to calling me that."
His biceps were visibly tense in the white fitted shirt he was wearing. He was adamant that I call him Mr. Knight, whereas his father, being the nice man he is, asked me to call him Harry.
The office door opened. Harry walked in and looked between the two of us.
I was sure he could feel the tension.
"Is everything okay in here?"
I stood silent and waited for Mason to speak. I was hoping he would explain the situation however he wanted to explain it.
By lying, of course.
"Everything is fine," Mason answered abruptly, taking his eyes off me and walking back to his seat.
Not taking his son's word for it, Harry looked in my direction. "Is everything okay, Jamie?"
"Sure, everything is fine," I echoed, mustering a smile for Harry's sake. "I was just wondering if fifty copies were enough? Or would you like me to do more?"
"Fifty is fine, thanks, darling."
I nodded and turned to leave the office.
After what had just happened, I wanted nothing more than to cower behind my desk until it was time to go.
"Jamie," Mason said, and I paused to face him. He was resting back in his chair, looking very smug, very pleased with himself.
"Yes, Mas—I mean, Mr. Knight?" I stumbled. It was quite clear by the look on his face that he was finding it amusing.
"Grab me a coffee, would you? I'm drained." 
He had never asked me to grab him coffee before. I knew this was his spiteful way of getting back at me.
"Right away. I'll be back with that."
There wasn't a man I disliked more.
She knows her horrible boss's dirty little secret. He's determined to make her pay. That is, until their intense hatred turns into something much more…explosive. Read the full uncensored books on the Galatea app!
I am so absorbed into these books… bye bye Netflix 😊
Shannan Penisione, Apr 8, 2022
Facebook Group
Honestly I think this app is great. I use it pretty much everyday and I love it. 👌🏻❤️
Steffie Cliff, Mar 26, 2022
App Store Review
I love this App. The books are amazing and I'm always excited to read more!
Virgo Rose, Mar 24, 2022
App Store Review
I really can't get enough of this app. I spend most of my time reading, even at work. I just need a little taste of a chapter. The authors of the books are geniuses, I am sooo appreciative of their efforts. 💜
Kimberley Mills, Mar 23, 2022
Facebook Group