After her failed marriage and lackluster job wears her down, Alison Barnes decides she needs a change in her life. Desperately. So when her BFF offers her the chance to move to London and work on a movie set, she jumps at the chance. Little does she know that this decision will change her life forever… who said miracles don't happen anymore?
Age Rating: 18+
One in a Million Love by aimeedierking is now available to read on the Galatea app! Read the first two chapters below, or download Galatea for the full experience.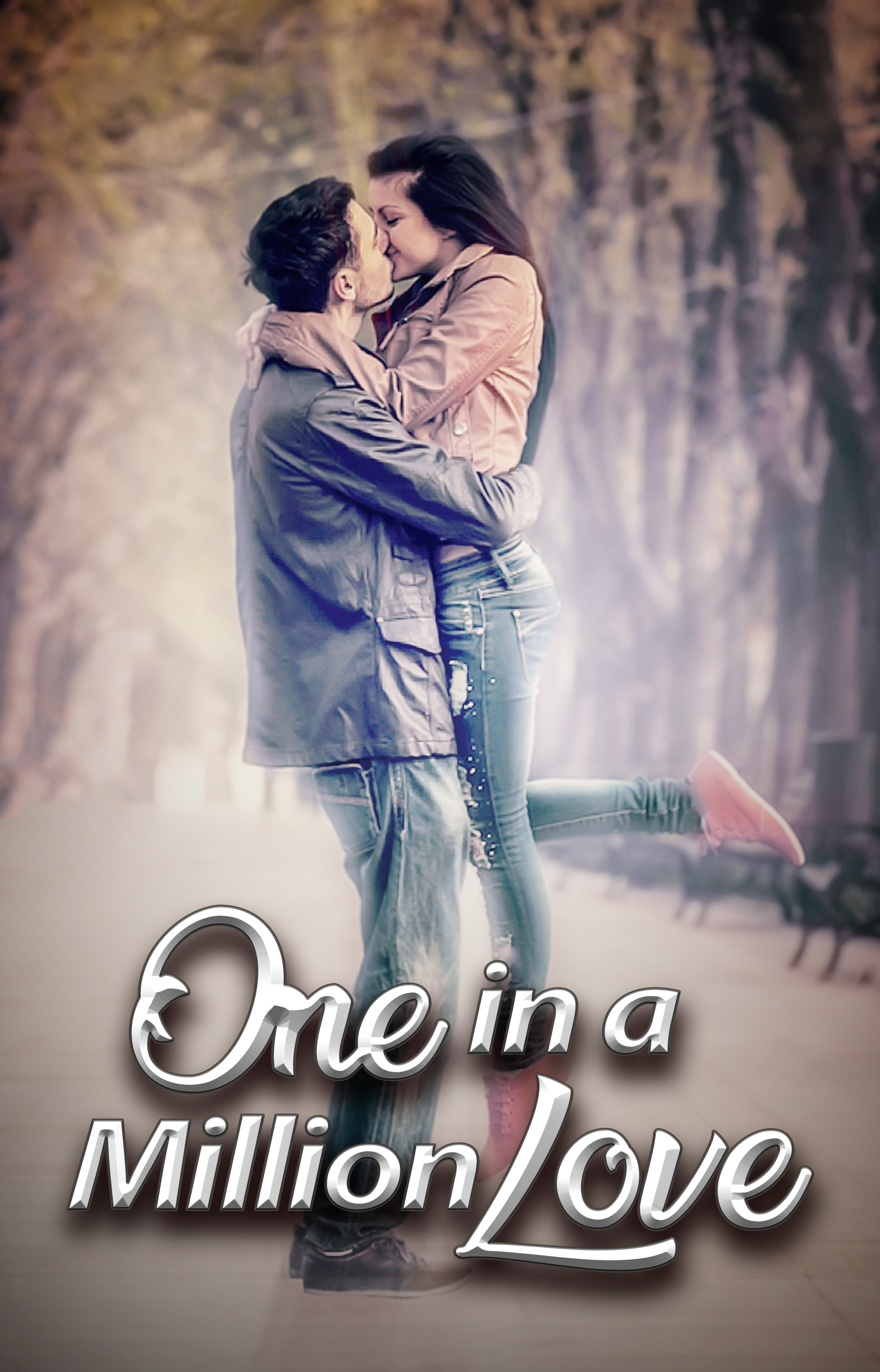 ---
The app has received recognition from BBC, Forbes and The Guardian for being the hottest app for explosive new Romance novels.
Read the full uncensored books on the Galatea iOS app!
1
She looked at the line in front of her and wondered how long it would take to actually get through security. She checked one last time that she had her laptop bag, her carry-on bag and coat. She was a worrier when she flew, she got that from her mom.
She smiled as she thought of one of the last trips they took, just the two of them. Her mother was so worried about her daughter forgetting something on the trip that she herself forgot her coat in the cab ride over. They giggled over that the whole weekend.
She smiled at that memory as her cell phone vibrated and that brought her back to the present. She dug it out and saw that she had a text message. She opened it.
Lila
just remember that you are brilliant and you got this! They are lucky to have you and you are going to wow them all! We love you! Have fun and be careful!
She read that and smiled. How did Lila know just when she needed things like this? The words of encouragement, the little gifts, the funny jokes and videos—all of those little things?
Because she is my best friend and we are closer than sisters, she thought. She knows me better than I know myself it seemed. She responded to the text.
Alison
Thanks! Don't know what I would do without you! I will call when I land. Love you too!
She put her phone away and saw that it was her turn to go through security. She gave her tickets and her passport to the agent who looked over everything, gave her a stamp and sent her on her way. She got through the security procedures and was on her way to the gate.
She decided to indulge and stopped at one of the little gift shops to buy some chocolate covered peanuts, a weakness of hers, and then stopped for a juice and a sandwich while she waited for the plane to start boarding.
She sat in the café and pulled out her laptop and started on her work.
She stopped typing after a few minutes and thought about how she had gotten to this point and the crazy journey it had been. Here she is, Alison Barnes, almost 36 years old, getting ready to follow a little known dream she had to write.
She was a preschool director and had been for 14 years and dabbled in creative writing now and again, but nothing serious. Until one day a few months ago, her other best friend, who she and Lila met in college, called and offered her a chance.
Alison was still reeling from her divorce and needed a distraction from her now ex-husband and his new younger girlfriend.
Alison and Lila had become best friends with Caroline the first week of college. They took many classes together over the years and they even got an off campus apartment together the last three years before they graduated.
Caroline got a job with a movie production company, with offices in LA and London. She loved it and worked on really great projects while she rose through the ranks. She was now a big shot in the London offices and dabbled in many different areas.
Alison wasn't shocked when Caroline called her that day five months ago, just shocked by the conversation that occurred.
"Red! How are you?" Caroline yelled into the phone. Alison loved being a redhead and Caroline called her that affectionately.
"Hi CoCo! I'm holding up. How is life in London? How are Jeff and the kids?" They talked through the pleasantries and how Ali was holding up after her divorce with Dave 18 months before. CoCo promised to punch him the next time she was in town, while Ali laughed.
"On a serious note, Red, I need your help."
"With what? Your children are older than I normally teach, dear."
"Not teaching! I am going to express mail you a screenplay and the terrible writing that it has and I want you to rewrite it for me. I need it done right and you are now my last hope."
Ali was speechless and just didn't know what to think listening to her friend talk. She went into greater detail about what it was and what she wanted.
"What do you say, Red? You can write, maybe travel, and find something to give you a different type of spark. I know you are lacking one right now, Sweetie. Be the fabulous redhead that you are meant to be! Let it all hang out! What have you got to lose?" Caroline pleaded.
Alison thought about it and thought, why not? She agreed and Caroline was thrilled! She would have the script overnighted and to see what she could come up with.
Alison called Lila, told her what she had just done and they went out for ice cream to celebrate with Lila's kids. Alison was the godmother to Lila's three children and Coco's two and she loved them all dearly.
Fate had been cruel to Alison in that way. Not only were Alison's parents taken from her at 17, but the same car accident that took them, left her injured badly enough that having children was a one in a million chance.
The girl who loved children and wanted four, would almost certainly never be able to have any of her own. Adoption was really the only chance she had for any and Dave never wanted to follow through with the process. He always had an excuse as to why it wasn't the right time.
So here she was almost 36, a marriage that ended after 12 years and still no children, just the children in her program and her friends' kids to love.
And love them she did. She had a special way with children and that made it all the more heartbreaking for Alison's friends to see her without any of her own.
The children in the preschool loved her and the program was regarded as one of the best in the area because she was so well liked. It had started out as a small preschool in a private elementary and middle school.
The little ones filtered into kindergarten and the families stayed for years. It grew and grew and soon she had an extensive waitlist to get into the school and people sent her their applications to work there, on the off chance that she was hiring.
She was so proud of what she had created and how it had grown.
True to her word, CoCo sent the script overnight and she read it and saw the potential in what she read. She had a million ideas flowing in her head and she went and wrote down her ideas to make some sense of everything.
She came up with lists and possible outcomes and picked one she liked, and with the guidance CoCo had given, just went for it. She couldn't stop the words and rewrote the whole storyline in two weeks. She had to admit that when she finished she felt alive and exhilarated!
She edited it and the following week, mailed it back to her dear friend, thinking that she was proud of herself for doing something new and whatever happened, happened. A week later, a phone call at 4:45am woke her up.
"ALISON BARNES!!! Why have you been hiding this talent?!! EVERYONE LOVES YOUR STORY!!"
Ali wasn't even awake yet, but trying to comprehend what was just shouted at her.
"CoCo? What are you talking about? Do you have ANY idea what time it is here?"
"Sorry about the time, but I couldn't wait anymore! I had to talk to you! This is incredible, Ali. Seriously. I read it and gave it to a producer/director that I like to work with and he loves it! We are putting together proposals and contacting agents to get people in to audition!
"You have no idea what a sensation that you have created!"
"Really? Are you being honest with me?"
"When have I not been honest with you? Not to bring up bad memories, but who told you NOT to marry Dave? That he would break your heart? And who was right?"
"Ok, I get it. So what happens now?"
"Well, first I pay you. Then in a few months when we get everything in order, you have to come to London for filming in case we need rewrites or scene changes. Can you do that?"
She thought about what her friend was telling her. Could she really leave her school for an extended period of time and go to London?
"I will talk with my principal today and get back to you. Let me know the details when you have them. I am really trying hard not to freak out right now. I just want you to know that…"
"Oh Red, I know! But you have no idea how great this is going to be! I promise!"
The friends hung up. Ali sat up in bed and thought about how surreal the last few minutes had been. She got up to go make some tea, as going back to sleep was NOT going to happen and think about what to do next.
Read the full uncensored books on the Galatea iOS app!
2
She jumped as the overhead speaker woke her from her memory, announcing that her flight would be boarding shortly and blushed, hoping no one saw her. She saved her work and packed up her things, thinking about how proud her dad would be of her right now.
She got out her ticket and went to the gate to wait for her section to be called. CoCo got her a seat in business class so she could spread out and work. She had a short layover in New York but would still be traveling for over 12 hours.
There weren't many direct flights between Denver and London and she needed a flexible return ticket, not knowing when filming would wrap up for sure. They had a schedule, but things can change she was told, so flexibility was the name of the game.
Her principal and good friend was shocked when she went and talked to her that day in late October. Sharon knew she had a gold mine in Ali and wondered when she would move on, especially after her divorce.
But writing for a movie and traveling to England was not what she expected! But Sharon knew she had to let her take the sabbatical and experience this to see what next steps she wanted to take in her life. She agreed and everything fell into place.
Ali's assistant director, Katelyn, was ready for the challenge and up to speed on the inner workings of the program to take over for several months. Ali felt confident in leaving Katelyn with her program and knew that the standards wouldn't drop. So it was really happening!
Ali was still in a daze that she was actually doing this as she boarded the plane and found her seat. She put her coat and carry-on in the overhead bin, and stowed her laptop bag and purse under the seat in front of her.
She pulled out her phone and texted CoCo letting her know that she was on the plane. She replied that a car would be there to get her and take her to the hotel. Coco would be stuck in a meeting when Ali would land and would be over as soon as she was out.
Ali replied that she would see her then. She put in her headphones and relaxed while the plane filled up and they pushed away from the gate. She had butterflies in her stomach as they taxied to the runway and sat in line to take off.
She was really doing this! Holy Shit! She smiled and closed her eyes and as she heard the engines roar to life, they sped off down the runway. As soon as the flight attendant gave the all clear, Ali pulled out her laptop and went back to work.
Accepting the job from CoCo set a fire burning in Ali and she had been writing in all her free time. She had short stories and ideas flowing out of her.
She even had ideas come to her in the middle of the night and had to write them down. She now kept a journal and pen by her bed and in her purse so she had something to write on at all times. Ideas hit her at strange times, so she had to be ready.
She worked until they brought some snacks around and took a break. She didn't have anyone sitting next to her, thank God, so she really spread out. She finished the small meal and drink and got back down to work.
She only stopped again when they were getting ready to land in New York for the layover. She knew she wouldn't get as lucky the second leg of the trip and would probably have someone sitting next to her on the way to London.
She talked to the flight attendant and she wouldn't have to leave and re-board the plane when they landed. She was so thankful!
They landed and she put in her headphones and got right back to it. She had an idea on the next story she was deep into and had to get it down. She didn't even notice the businessman sit next to her as he started working too.
When the flight attendant came back and told them to power down as they were ready to take off, she finally noticed the man next to her and smiled at him. He was attractive, but gave off the vibe of being an arrogant jerk.
Please don't talk to me, she silently prayed. He looked at her, smiled back and then asked if it was her first time in London. Damn, she thought.
"Oh no. I went with my best friend a few years ago to visit our other best friend. She lives there with her family. How about you?"
He said he went over about five times a year for work. He rambled on about some big job he had, making himself sound more important than he actually was and she was immediately turned off.
He sounded just like Dave and she couldn't stand that, especially since the divorce was final. She put on her fake smile and listened to him ramble on and was so thankful when they took off and they both went back to work.
She typed some, but was agitated by the man next to her, since he reminded her so much of her ex.
Dave…David Jennings. The man that promised to love her and cherish her, cheated on her for years with younger women. She felt stupid for not seeing it before she walked into his office that night he was "working late" to bring him dinner.
She walked in on him with his blonde twenty-something secretary with her tight skirt up around her waist and not much else as Dave plowed into her. She was livid and let all the stereotypes about redheads' tempers come right out.
She threw things, knocked over a chair, and yelled some pretty nasty things. She went up to him, punched him and stormed out. She drove like a bat out of hell and back to their house. She packed up some clothes and went to a hotel. She had to think and lick her wounds.
She called Lila and just cried. Lila finally got her to say where she was and was over in minutes. She just sat and let her best friend hold her while she cried herself to sleep.
She called in sick the next day then called a lawyer, one of her students' parents. He was an excellent attorney and agreed with Ali and wanted this over quickly for her. He gave her the rundown about the process and told her what the next steps were.
She went to their home, finished packing up the rest of her belongings and went to her childhood home. She had kept it all these years and kept renting it out. As luck or fate would have it, the renters had just left and it was vacant. So she moved right back in.
She got on her knees and thanked God that night that Lila's dad, who was executor of her parents' estate, had Dave sign a prenup when they got married. Otherwise, her lawyer said she would have probably had to sell the house and give Dave half the house proceeds and her inheritance.
Read the full uncensored books on the Galatea iOS app!